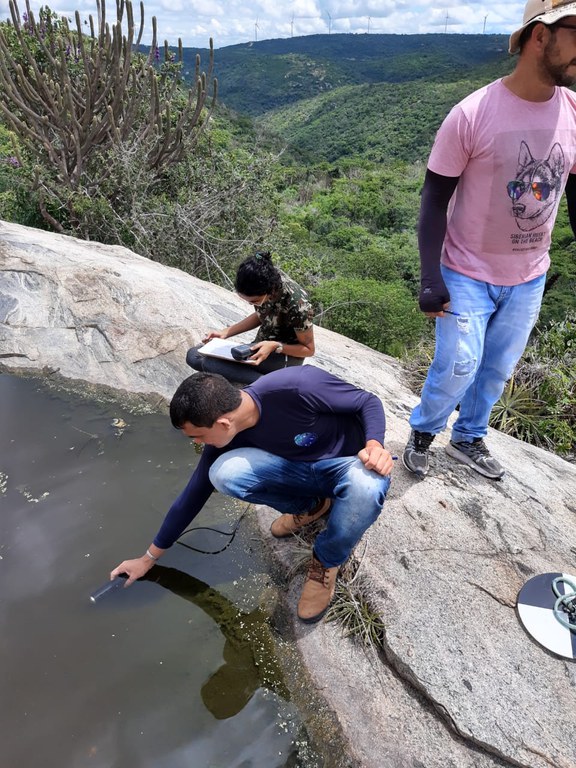 The mission of the Graduate Program in Ecology and Natural Resources (PPG-ERN) from São Carlos Federal University is to provide Master and Doctorate students with the capacity to solve problems in the areas of Ecology, Conservation, Sustainable Use, and Recuperation of Natural Resources. Characterizing the biodiversity and understanding the ecological processes that connect the organisms to their environments are the principles governing the activities developed in the program, and to copy with the needs of a modern society, many applied ecological themes are taken into account.
To achieve these purposes, the program has highly qualified faculties with experience on the orientation of students, on the development of innovative research, and on the administration of research projects. The research areas are diverse, multidisciplinary, and interdisciplinary, and include ecological interactions from molecular and biochemical levels, to the functional aspects of populations, communities, and ecosystems. In addition to the field activities, works are carried out in more than 30 laboratories, distributed across seven departments from São Carlos Federal University, that traditionally attract national and international collaborators.
The body of disciplines present students with critical and holistic points of view about Aquatic and Terrestrial ecology, permitting them to develop skills to formulate hypotheses, to apply the scientific method, and to acquire experience in the use of the most advanced techniques of investigation in the field of Ecology. PPG-ERN is recognized in Brazil and abroad due to the high quality of the scientific production of its students and faculties, and due to the contributions that graduates have played in society. During 44 years, more than 1400 professionals graduated in PPG-ERN (626 MsC, and 796 PhDs), most of them receiving fellowships from Brazilian agencies of research support.
Many of our graduates have disseminated knowledge and have implemented researches on Ecology in many public and privet Brazilian Universities, including other graduate programs. Others have become decision-makers in public organizations or in the privet sector. The program is housed in one of the top-ranked universities from Latin America in education and scientific production, in an environment that is highly favorable for the generation of knowledge and for the graduation of the future professionals in the field of Ecology.